Why Invest in a Jeep?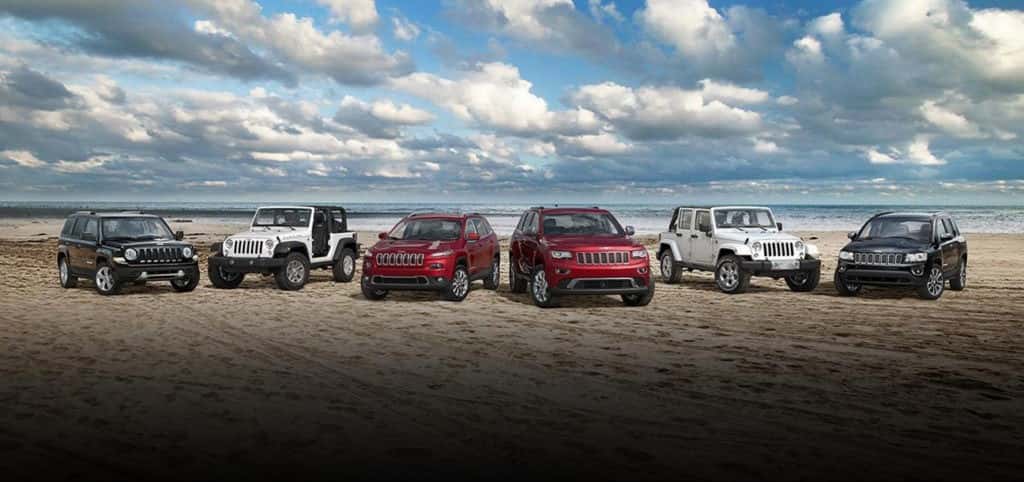 Are you looking to buy a new vehicle for your morning commute that can also take you on the trails on the weekend? Whether you are looking at the rugged Wrangler or the sleek Grand Cherokee, a new Jeep from the Lebanon Chrysler Dodge Jeep Ram dealership may be just the thing for you!
Advantages of Getting a Jeep at Lebanon Chrysler Dodge Jeep Ram
Versatility and practicality are the name of the game—A Jeep from Lebanon Chrysler Dodge Jeep Ram is a versatile solution that will get you where you need to go. From weekend errands to off roading in the wilderness, a Jeep is a great go-to car for any lifestyle.
Get the icon, the Jeep Wrangler—Invest in a ride destined to create unforgettable journeys with the Jeep Wrangler! The iconic seven-slot grill and removable doors and top are both stylish and functional—remove the top to get more sun on your face and more wind in your hair! The Jeep Wrangler has also been named as one of the top 10 best SUVs, and its resale value gives you flexibility after purchasing the vehicle.
Affordability meets performance—Our Jeeps at Lebanon Chrysler Dodge Jeep Ram are an affordable option for anyone looking for a practical and stylish SUV or crossover. The Jeep Compass won the 2017 ASG Best Economic Performance Award, and with its aerodynamic design, the Compass is one of the most upscale and sophisticated crossovers.
Join a community of Jeep enthusiasts—There's no doubt that once you own a Jeep, you're in the club of adventure, fun, and thrill! If you're a woman who loves off-roading in her Jeep, join our Off Road Divas club here.
Get a standard Jeep or a limited edition for a little extra performance! To learn more about our inventory at Lebanon Chrysler Dodge Jeep Ram, or to test drive a vehicle that you're interested in, call (888) 464-5976, or visit our website.