Top Five Pacifica Features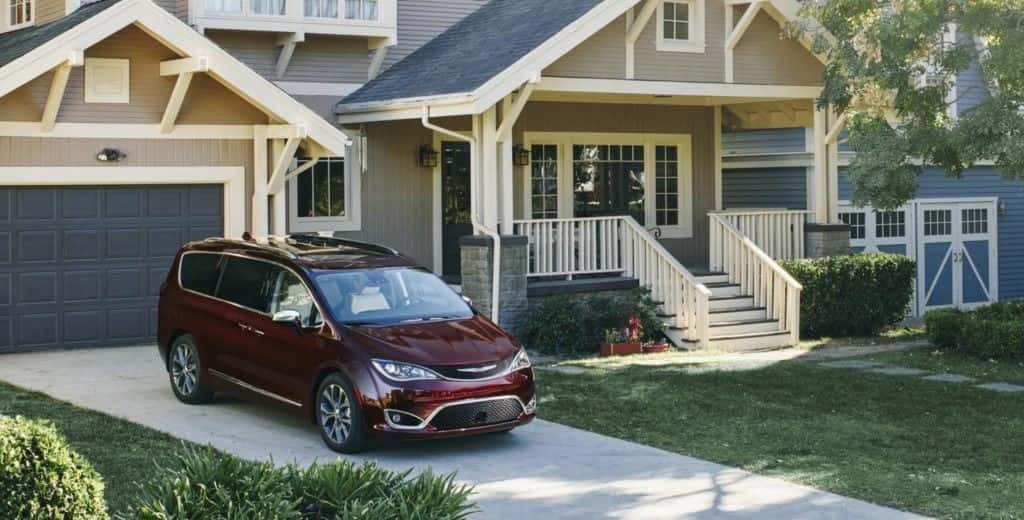 Family-friendly, practical, and high on storage—these are typical words to describe a minivan. But did you know that the Chrysler Pacifica is also eco-friendly, cost-effective, stylish, and fuel-efficient? Learn more about the many features in the Chrysler Pacifica, available at Lebanon Chrysler Dodge Jeep Ram!
Favorite Features of the Chrysler Pacifica
Hybrid option—We love that the Chrysler Pacifica is the first hybrid minivan! Save money and be more environmentally friendly with the 2017 Pacifica Hybrid Premium! With a total driving range of 566 miles and 84 miles to the gallon on the highway, the Pacifica can easily take you and your family where you need to go, with fewer breaks to get gas on a road trip.
Finally, a stylish minivan—We all know minivans are extremely functional and practical, but that usually comes at the expense of style. Finally, with all-new architecture, the Pacifica has strikingly good looks and practicality all blended together.
Hands-free sliding doors—Sometimes it's nice to get all the groceries in the house in one trip! With a simple kick below the sensors, the available hands-free power sliding doors will open magically.
Safety and peace of mind—Did you know that the Chrysler Pacifica, available at Lebanon Chrysler Dodge Jeep Ram is the only minivan to be named an IIHS Top Safety Pick? With optional front crash prevention and a 360-degree surround-view camera, this minivan is safe for you and your family!
Stay entertained—The available Uconnect Theater features HD touchscreens with a Blu-ray player so that your whole family can stay entertained during long car rides!
It's easy to see why the Chrysler Pacifica is a great investment for any family! To learn more about the Pacifica, or to test-drive a vehicle at Lebanon Chrysler Dodge Jeep Ram, call (888) 464-5976, or view our inventory online.