The Perfect Muscle Car for You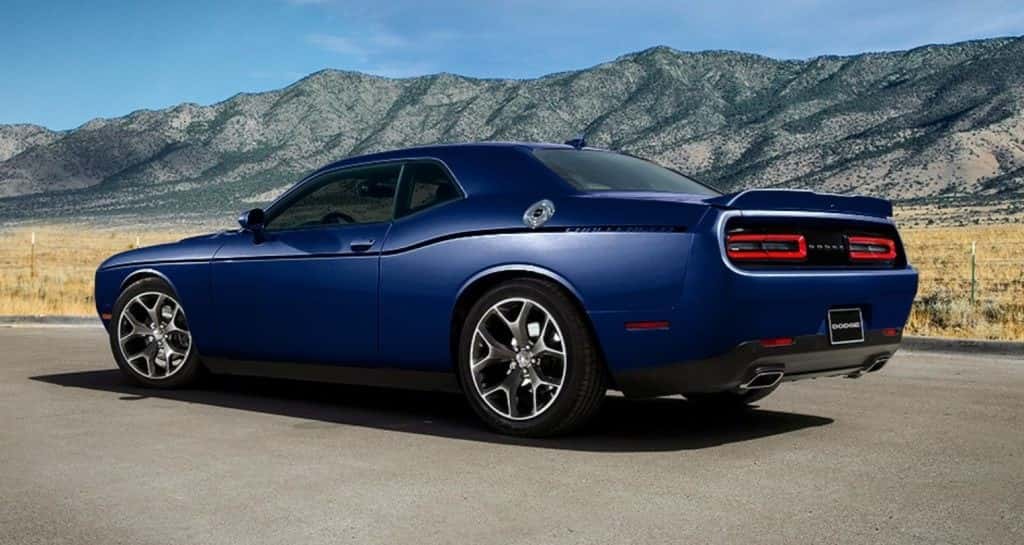 Dominate the road in a Dodge Challenger! As the strongest muscle car in America with 47 years of muscle car heritage, the Dodge Challenger is designed for anyone who wants maximum power and performance. This power demon is thrilling to drive and available at the Lebanon Dodge dealership!
Power and Performance with the Dodge Challenger
Technology meets performance—The available active exhaust system and stability control system keep the engine cool, even when you are at top speeds.
Supercharged power—The Dodge Challenger has four different engines that you can choose from. Whether you want the unrelenting muscle that comes with the Challenger Hellcat model, or whether you want to get higher gas mileage on your muscle car, we have the right engine style for you!
Unrelenting efficiency— Save the environment and your paycheck! Advancements in fuel efficiency have allowed the Dodge Challenger to become extremely fuel-efficient. With up to 30 miles to the gallon, you can own the road without burning all of your gas.
Customize your ride—While some muscle cars may be a bit bumpy, the Dodge Challenger, available at the Lebanon Dodge dealership, has three suspension styles so you can decide how smooth of a ride you want.
Tailored to your style—The Dodge Challenger is available in many different colors, and you can also choose from matte and glossy paints so that your muscle car is perfectly tailored to your style.
With a classic heritage and killer looks, the Dodge Challenger is the perfect muscle car for you! To learn more about this speed demon, or to test-drive a vehicle at the Lebanon Dodge dealership, call (888) 464-5976, or view our inventory online.