The All-New 2017 Jeep Compass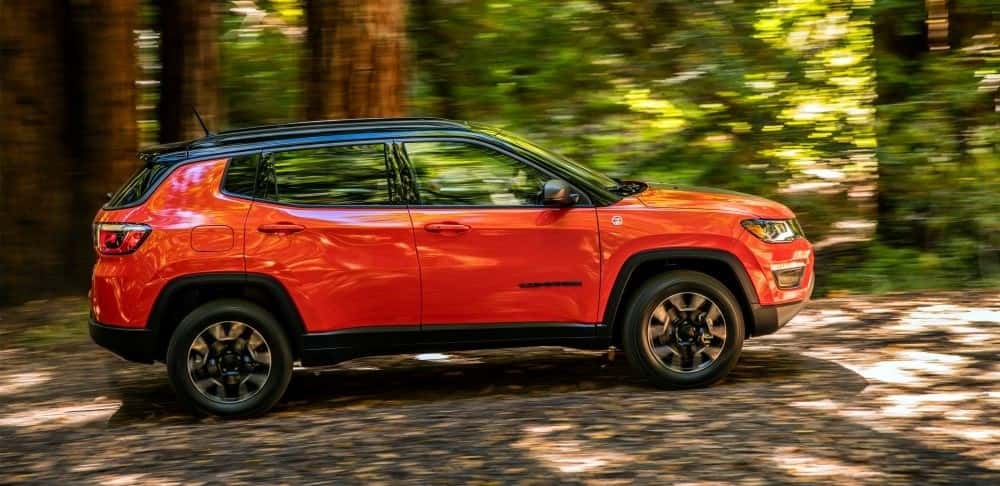 At Lebanon Chrysler Dodge Jeep RAM, we are so excited to announce the brand new 2017 Jeep Compass! With a modern design and world-class driving dynamics, the Jeep Compass is truly one-of-a-kind.
Explore the 2017 Jeep Compass
High performance, low cost vehicle—Did you know that the Jeep Compass won the 2017 ASG Best Economic Performance Award? The all-new Jeep Compass has the lowest cost of ownership among all crossovers, distinguishing it as the most economic crossover in its class!
Hit the trails—At Lebanon Chrysler Dodge Jeep RAM, we hope you love off-roading as much as we do! The all-new 2017 Jeep Compass is a great compact SUV to take on any adventure. As the most capable compact SUV in its segment, and with the available Jeep Active Drive and Active Drive Low 4×4 Systems options, you can take the Compass on the trails in any weather condition.
Safety is paramount—The driver and passengers of the 2017 Jeep Compass are protected by over 70 safety and security features. There are seven standard airbags in the Compass, and there are multiple advanced active and passive safety features that make this crossover reliable and safe.
Efficiency meets power—The engine in the Jeep Compass provides drivers with unparalleled highway fuel economy. Fuel saving options are standard in all Jeep Compass models, and the engine turns off when the vehicle stops in order to save power and gas. The all-new 2017 Jeep Compass also has up to 180 horsepower and 175 pounds per foot of torque, giving drivers amazing responses.
The 2017 Jeep Compass might be exactly what you've been searching for. To learn more about the Jeep Compass, or to browse our online inventory at Lebanon Chrysler Dodge Jeep RAM, call (888) 464-5976, or visit our website.