Ride Home in a Rebel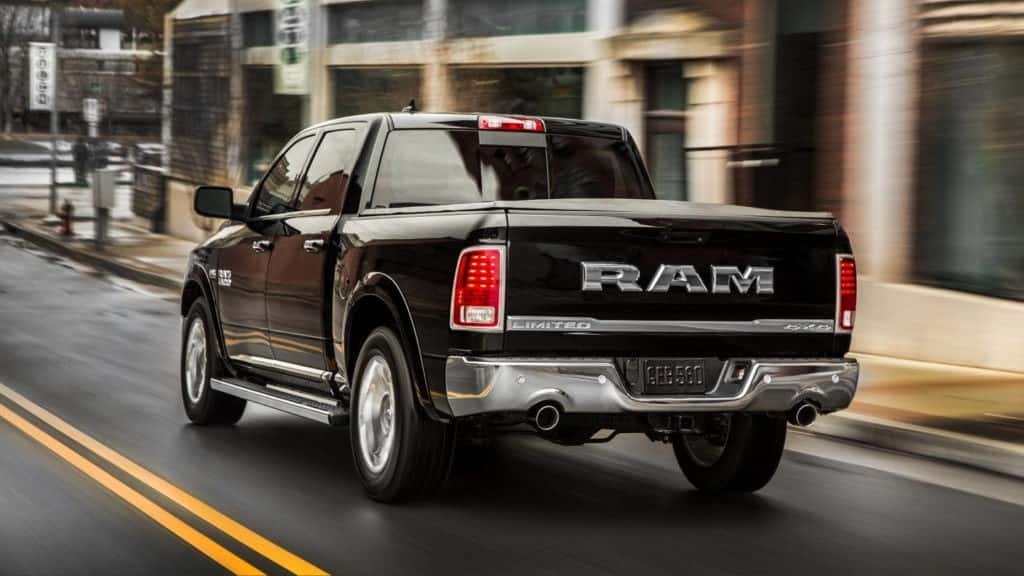 Own the road or the trails with the Ram Rebel! This off-road powerhouse Ram 1500 Rebel has a bold and aggressive look that demands attention, and the 2018 edition is completely re-engineered to make sure that you have command of the road. Learn more about the Ram 1500 Rebel available at the Lebanon Chrysler Dodge Jeep Ram dealership in Ohio.
Features of the Ram 1500 at Lebanon Chrysler Dodge Jeep Ram
Enjoy a bold, sophisticated interior with the all-black option—The Ram 1500 Rebel Black has an all-black exterior and comes with a black interior. With heated front seats and, you're sure to stay comfortable in this truck, even through the cold winters in Ohio. Deep rubber floor mats will also capture snow and mud that may enter your vehicle.
Customize your truck with a color to match your personality—From green to blue to white to black, there's a paint color option for everyone! Select from over ten different color options, from high-volume production colors to custom colors to stand out.
Seat up to six passengers—With the Ram 1500 Rebel, you don't even have to worry about legroom. The crew cab can give six passengers both comfort and capacity, so whether you are hauling something to a jobsite or taking the kids to school, you are sure to have plenty of room.
Designed with you in mind—This supercharged V-8 engine will allow you to take charge of the road. With eight-speed automatic all-wheel drive, the newly designed 2018 Ram 1500 Rebel engine will be powered with 575 horsepower and will take you anywhere you want to go.
Go above and beyond with the Ram 1500 Rebel! To learn more about this powerhouse of a vehicle, or to test drive it at Lebanon Chrysler Dodge Jeep Ram, call (888) 464-5976, or view our inventory on our website.