Our Favorite Chrysler 300 Features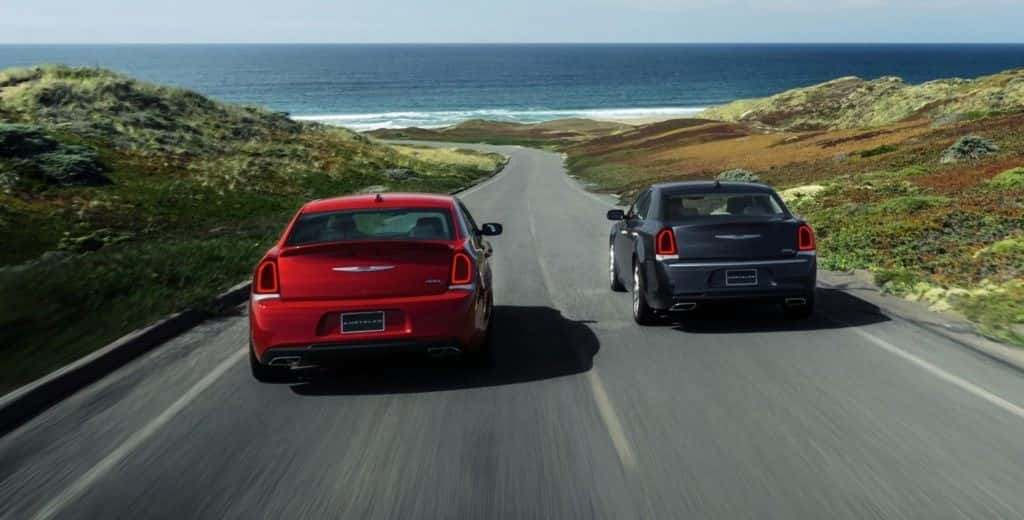 Are you considering upgrading your car? You might want to consider the Chrysler 300! At the Lebanon Chrysler Dodge Jeep Ram, we love the features of the Chrysler 300 that make it one of the most popular Chrysler models.
Chrysler 300 Features
Get comfortable—The seats in the Chrysler 300 have lumbar adjustment and are heated. Never be uncomfortable in the car again! These leather-trimmed seats are adjustable and are sure to keep you comfortable, even on longer commutes. There is also plenty of room in the car so that you will not feel cramped.
Safety is key—The Chrysler 300 has several safety features that we love at Lebanon Chrysler Dodge Jeep Ram. One of our favorite features is the ParkSense feature, which uses ultrasonic sensors at low speeds to detect stationary objects in front of and behind the vehicle, helping you to park easily and safely. The LaneSense feature will also alert you if there is an unintentional departure from the lane. Lastly, the advanced brake assist will increase the pressure applied to the brakes to avoid forward collisions.
Get top-tier performance—The Chrysler 300 sports a V6 engine that gets 30 miles to the gallon. The fuel-saving option will improve gas mileage and efficiency as well. For a bit more fun on the road, put it into Sport Mode, which will increase the accelerator pedal response and will calibrate paddle shifters.
Upgrade your look—Get elevated luxury with the Chrysler 300C or 300S! The 300C offers a dual-pane panoramic power sunroof and ventilated seats. The 300S is geared for those with a sportier side, with a black-out interior and paddle shifters.
It's easy to see why the Chrysler 300 is one of our most popular models! To learn more about our inventory at our Lebanon Chrysler Dodge Jeep Ram dealership, or to get more information about the Chrysler 300, call (888) 464-5976, or visit our website.