How to Winterize Your Car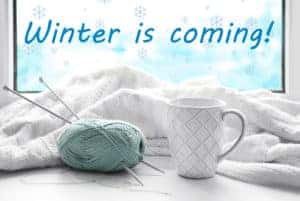 With cold weather already here and gearing up to bring even more snow and ice over the next few months, it's a good time to do some last-minute winterizing of your car. Here are a few of our best tips for how to prepare your car for harsh weather:
Check Your Windshield Wipers: While most people tend to be on top of things like oil changes and other basics, windshield wipers are often forgotten as an important maintenance item, but they are critical in helping you see during bad weather. Make sure your windshield wipers are prepared by refilling your wiper fluid and replacing your wiper blades once a year or more often.
Ensure Antifreeze Ratio: For optimal performance, your radiator should contain an even split of water and antifreeze. Fortunately, this is easy to check with a simple antifreeze tester.
Choose the Right Oil:  Your car relies on oil to keep parts moving and you should always have this vital fluid topped off. However, in winter you may require a different oil than summer since cold weather tends to thicken the oil and make it less effective. To reduce the effects of this, choose a thinner, less viscous oil to start with.
Check Your Tires: Ideally, you'll replace your all-season tires with snow tires in winter, but if you don't plan to do this, at least ensure that your tires are fully inflated.  Cold air will make the pressure in your tires drop, so inflating them fully before extreme temperatures will lessen the chance that you'll wind up with a flat tire.
Keep an Emergency Pack: It's always a good idea to keep an emergency kit in your car throughout the year including first aid items and basic car repair tools. However, during the winter, you should add things like:
A blanket or sleeping bag
Self-heating hand warmer packs
Windshield scraper and small broom
Water and non-perishable snacks
A shovel and ice melting salt
The best way to prepare for extreme weather is to ensure your car is in good working order. If you have an older car that isn't up to withstanding the harsh winter, it may be time to purchase a new one as opposed to pouring money into an older car. At the Lebanon Chrysler Dodge Jeep Dealership, we carry a wide range of new and pre-owned vehicles that will give you peace of mind and a safer, smoother ride this winter. Check out our inventory to find your new car!