How to Save Your Car from Ice and Salt Damage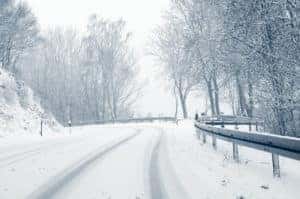 With holiday decorations now a distant memory, we're left with a grey winter landscape and roads with enough salt to rim a lifetime's worth of margarita glasses. While the chill of winter can make for a great night in, that extra ice and salt on the roads can really do a number on your car. Fortunately, with a few steps you can minimize the damage to your vehicle. Try these suggestions to save your car this winter:
Wax Regularly
Waxing your car in winter will create a barrier between your vehicle and harmful salt plus keep your vehicle from looking dingy. Pay extra attention to the headlights when you wax as this will keep them clean for a month or more after waxing.
Keep Up with Washing
It can be tempting in the winter to just let your car stay dirty as it seems impossible to keep it clean anyways. However, if you keep up with regular cleaning, this means you can wash away salt and grime more often which will give the salt less time to sit on your car and do damage. The most important time to wash is right after a snowstorm and you should also make sure to spray the undercarriage at this time.
Pre-Treat Your Vehicle's Undercarriage
While we often focus on the damage salt can do to a paint job, there are other parts like your muffler, subframe, brake system and coil springs which are also vulnerable.  To minimize risk to some of these other parts, pick up an oil solution that can be sprayed on your car's undercarriage. It will create a protective barrier that will keep salt and water from clinging to the underside of your car.
Keep Your Wiper Blades from Sticking
Wiper blades are tremendously helpful in bad weather but become a hindrance when they freeze to your windshield. To avoid having to wait for your wipers to defrost, try covering your blades. While there are plenty of covers designed just for the purpose of fitting your blades, you can also use a simple pair of socks in a pinch.
Worried your car isn't winter ready? All the preventative measures in the world won't make a difference if your car is already rusting or showing signs that it's headed for a breakdown. If you find yourself in this position, you can save yourself the worry and avoid wasting money on expensive repairs by checking out the Lebanon Chrysler Dodge Jeep Dealership's inventory of new and pre-owned vehicles. Our knowledgeable staff is always happy to help and get you the best car for your needs. For quick info, call us at 513-409-2612.