Chrysler Pacifica Adds Trim Level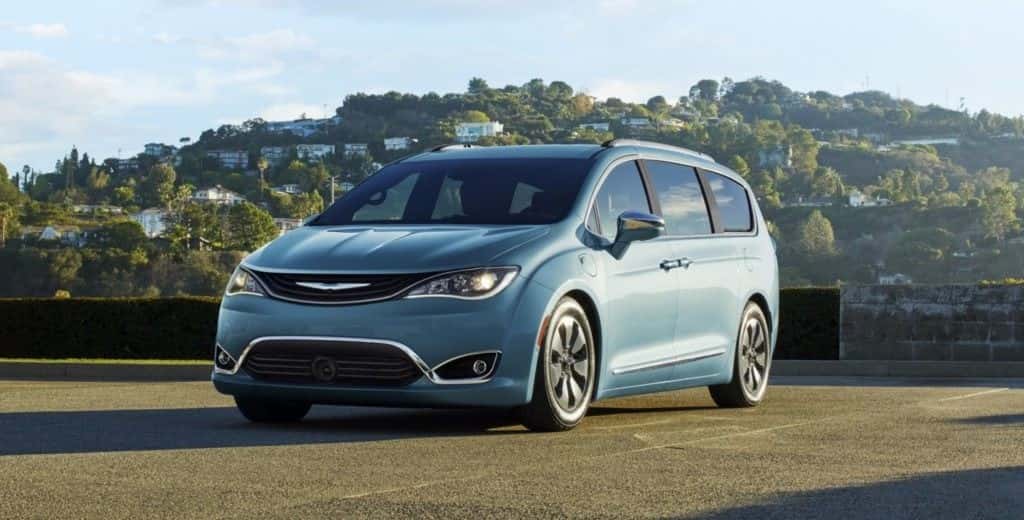 It may be hard to believe that there can be so much hype around the most common family vehicle, the minivan, but the Chrysler Pacifica has gone above and beyond expectations. At Lebanon Chrysler Dodge Jeep Ram, we are excited to announce the newest trim level, the Touring Plus, to the line of Chrysler Pacifica's available at our dealership.
Chrysler Pacifica Available at Lebanon Chrysler Dodge Jeep Ram
Upgraded style and visual appeal—The Touring Plus, which is in the middle of the lineup of the available Chrysler Pacifica options, is a great investment for anyone who wants the upgraded look and feel of a higher-end Pacifica without the price tag. This option retains cloth seats but also has projector headlights to make night driving a breeze, as well as higher trim levels.
A few extra features never hurt—The Touring Plus also comes with three-zone automatic climate control so that you're never uncomfortable while you're driving. The second and third rows are also equipped with sun shades so your children or other passengers are not bothered by the sun.
Drive a highly powered vehicle—At Lebanon Chrysler Dodge Jeep Ram, we know how important power is to our clients. All Touring Plus models have a 3.6-liter V-6 engine with 287 horsepower and 262 pounds per foot of torque. With a nine-speed automatic transmission, our tests show that the 2017 Chrysler Pacifica Touring Plus got up to 60 miles per hour in 6.7 seconds.
Affordability and practicality—The Chrysler Pacifica Touring Plus starts at $30,090 for base models and can be upgraded to upwards of $43,990. With affordable options, high-tech packages, and a sleek interior and exterior, this minivan is much more than just a family vehicle, even though it still has three rows and scores high on the practicality scales.
Don't wait to start test driving your next minivan! Come into Lebanon Chrysler Dodge Jeep Ram and test drive the 2017 Chrysler Pacifica Touring Plus. To learn more, call (888) 464-5976, or view our inventory online.