Best Trucks for Tailgating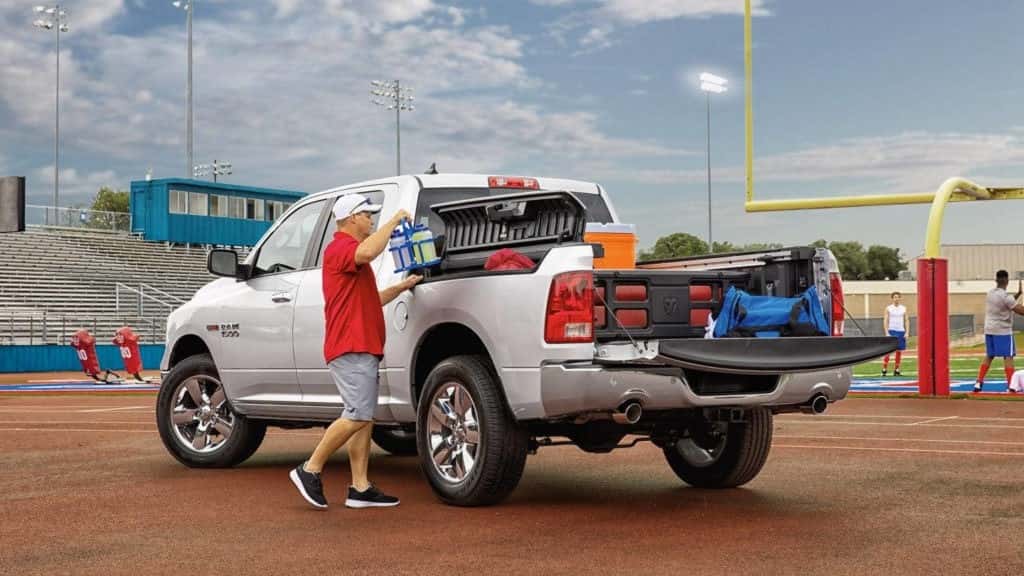 It's getting to be that time of year again when we all get into America's favorite sport: football! At Lebanon Chrysler Dodge Jeep Ram, we know how much you love the start of football season and Ohio College and Pro football teams. Take your truck out this season for the best tailgating experience!
Tips for Tailgating in Your Ram Truck
Did you know that Edmunds ranked the Ram 1500 as the eighth best truck to tailgate in? Take your Ram 1500, 2500, or 3500 out to your next tailgating party for a great time with friends!
Get the benefit of added storage—The Ram 1500 has plenty of room for huge amounts of cargo and still allows for up to six passengers to be transported to and from the big game. Leave other tailgaters in the dust with your spacious Ram truck, where you can play plenty of games or even grill up a few burgers.
Look into purchasing the Ram Box—Take your storage capabilities a step further by getting the Ram Box cargo management system, available at Lebanon Chrysler Dodge Jeep Ram. This will add convenient, lockable, and watertight storage capacity to your truck, allowing you to bring a cooler for your cold food and beverages.
Play your favorite songs—After all, it's not a tailgate party without good music! The available nine-speaker Alpine premium audio system is great for the car ride there, the tailgating party, and the ride home. Pump some tunes and get pumped for the game at the same time!
Enjoy football tailgating in style with your Ram 1500! To learn more about our Ram inventory at Lebanon Chrysler Dodge Jeep Ram or to test drive a vehicle, call (888) 464-5976, or view our inventory online.