Best Gifts for Car Lovers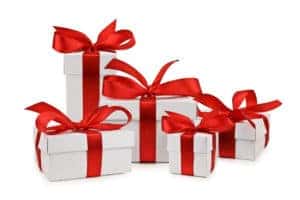 We all love our cars and appreciate what they do for us daily, but we all know at least one person who loves cars a little more than the rest of us. At the Lebanon Chrysler Dodge Jeep Ram dealership that often applies to all of us here! That's why we're the perfect team to help you figure out what to get that special car lover in your life this holiday season.
Our Top Picks for Bests Gifts for Car Lovers
Premium Driving Gloves: While a nice gift for anyone who loves to go for long drives, driving gloves are especially useful for vintage car owners because of their ability to protect the steering wheel from the damaging effects of sweat and fingerprints. Additionally, a good driving glove will increase friction and improve your grip on the wheel. When choosing, looking for perforated leather or other breathable material.
Ultimate Car Care Kits: A car lover often takes joy in all the aspects of car ownership, including cleaning and caring for it. To make this even more enjoyable for the car lover in your life, we recommend a premium car care kit or other car care products, such as Pinnacle Liquid Souveran Concours Wax Kit or this extensive mechanics tool set.
Model Car Kit: Does your car lover have a dream car that they still haven't gotten their hands on? If the actual car is a little out of your price range, consider getting them a model of that car or a kit so they can build it themselves. For the car lover who likes the internal workings of vehicles the best, try this Revell V-8 Engine Plastic Model Kit which also makes a beautiful display.
Car Inspired Apparel: Anyone can find a t-shirt with their favorite car logo on it, but this year get your beloved gearhead something a little different with these Speedometer Cufflinks. These add a special touch to any button-down shirt. There are also a wide range of car inspired watches like this Luminox Men's Tony Kanaan PC Carbon Watch.
Personalized Keychain: Skip the cheap plastic name keychains you find hanging in any tourist attraction and try an embossed leather keychain instead. Available from etsy, these personalized keychains are durable, classic and come in several colors to match your personal taste.
In the market for an even bigger gift? The Lebanon Chrysler Dodge Jeep Dealership has a huge selection of amazing new and used cars that could make the ultimate Christmas gift for anyone who likes to drive. Check our inventory here or come in and check out the end of year sales!