2018 Dodge Demon Preview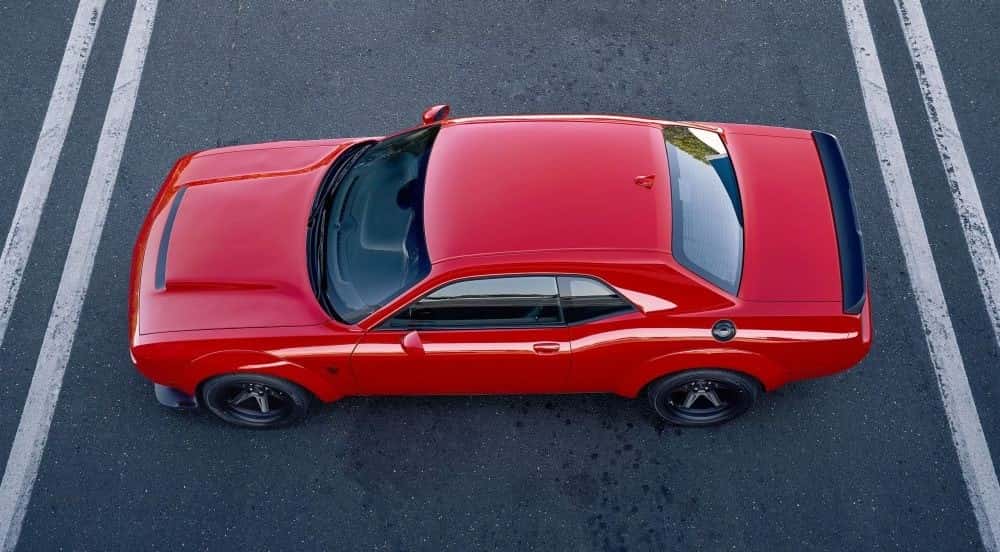 Here at Lebanon Chrysler Dodge Jeep Ram (LCDJR), we're counting down the days until we can learn more about the new 2018 Dodge Demon! Each week, Dodge teases us with a new video about the high-performance racing vehicle. Learn more about this new sports car by Dodge!
2018 Dodge Demon Features
This car is not just a vehicle that can get you from point A to point B. The 2018 Dodge Demon has been engineered to perfection and is perfect for anyone in search of a little extra speed.
Drag racing—In addition to the launch RPM configuration, the 2018 Dodge Demon sparks the engine to give you an added boost while racing. Want to know just how fast you're going? This sports car will record reaction times, measuring how long it takes to get from 0 to 60 miles per hour. Switch over to Drag Mode, and this sports car will maximize weight transfer. With reduced spring rates and improved shock absorbers, the Demon is truly one of a kind, as it will make a great racing car.
Horsepower overload—The number 757 has appeared in several of Dodge's teasers about the car, and at the Lebanon Chrysler Dodge Jeep Ram dealership, we believe that the 2018 Dodge Demon will have 757 horsepower! Testing out its driving modes is sure to be a thrill. Just remember to be safe while you drive it!
Increase traction—The launch assist mode helps to keep this Demon on the road and minimizes wheel hop. This feature can also reduce driveline overload by about 15 to 20 percent, saving your ride from overuse.
We can't wait until the 2018 Dodge Demon comes out! To learn more about the Dodge Demon, or to test drive some of our other vehicles at the Lebanon Chrysler Dodge Jeep Ram dealership, call (888) 464-5976, or visit our website.